No ratings yet.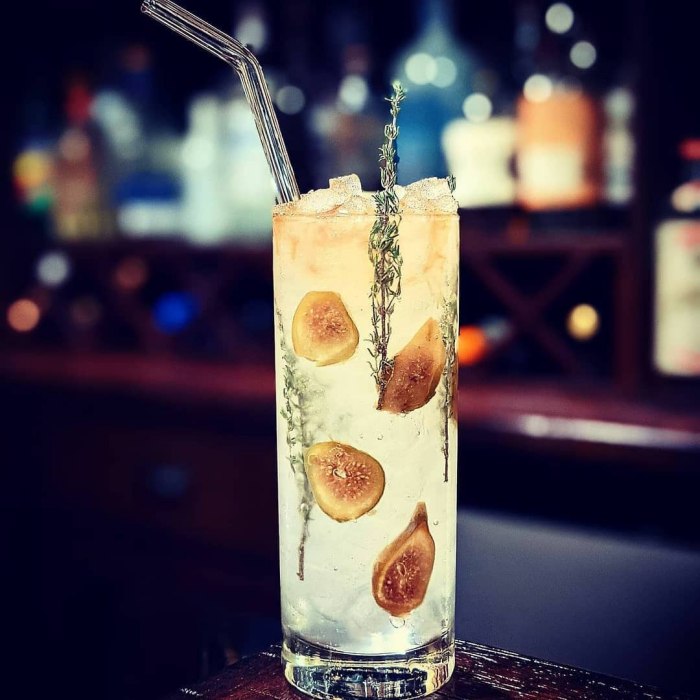 Ingredients
Vodka - 2 oz
Honey - 1 tsp
Figs - 3
Thyme - 1 Sprig
Angostura Bitters - 2 dashes
Tonic Water - Top
---
Instructions
Recommended: serve in a Highball glass
In a lewis bag, crush up some ice like a baller/maniac (@glacioice). Pour your precious ice into a collins glass. In a cocktail shaker, muddle the figs and thyme together. Add honey vodka, lemon juice, and a large ice cube (@glacioice). Shake until well chilled, and strain into glass. Add tonic water and finally 2 dashes of angostura bitters. Garnish with sliced figs and thyme.
No comments... yet!
If you've tried this drink, we want to hear from you. 🙂