No ratings yet.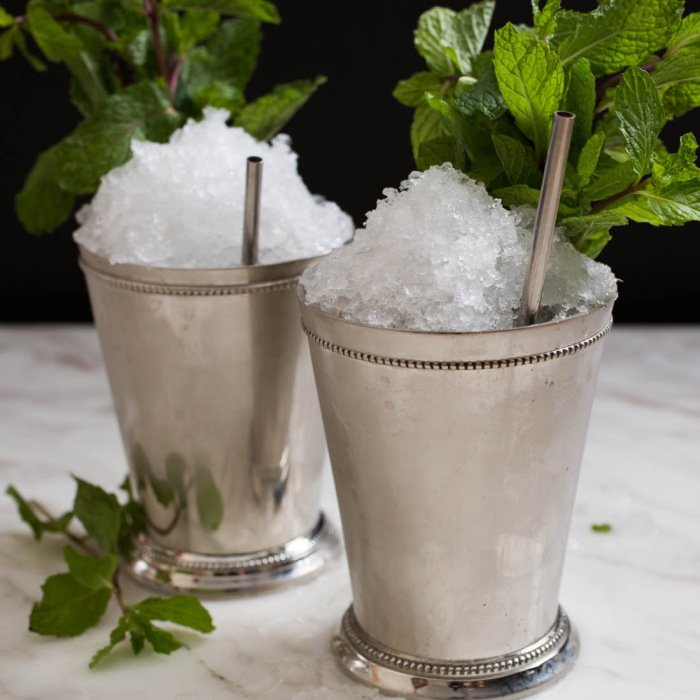 Ingredients
Mint - 4 fresh
Bourbon - 2 1/2 oz
Powdered sugar - 1 tsp
Water - 2 tsp
---
Instructions
Recommended: serve in a Collins glass
In a highball glass gently muddle the mint, sugar and water. Fill the glass with cracked ice, add Bourbon and stir well until the glass is well frosted. Garnish with a mint sprig.
No comments... yet!
If you've tried this drink, we want to hear from you. 🙂